1x1 – Pilot
Dr. Andrew Brown is a world-famous neurosurgeon whose career always overshadowed his obligations as a parent, until the day that his loving wife died. Faced with the daunting task of raising his two kids, 9-year-old Delia and 15-year-old Ephram by himself, Andrew moves his family from New York to the beautiful Rocky Mountain town of Everwood, Colorado, where he opens a free medical clinic. Delia adjusts quickly to her new surroundings, but the sudden shift in everything he has ever known is hardest on Ephram, who resents all the years his father lavished on his career...
Gesehen von 6 Usern
1x2 – The Great Doctor Brown
Andy and Ephram's fragile relationship is further strained when it appears that Andy is once again putting work before family. Meanwhile, as the town of Everwood celebrates its annual Fall Thaw Festival, Ephram's interest in Amy continues to blossom and Delia gets into trouble at school for questioning her teacher's antiquated rules.
Gesehen von 6 Usern
1x3 – Friendly Fire
Andy's neighbor and friend Nina is ostracized by the townspeople when they discover she is a surrogate mother for a woman in her mid-50s. Andy's clumsy attempt to come to Nina's defense backfires, but she turns to him and Ephram for help when the baby makes an unexpectedly early arrival. Meanwhile, Ephram is dealt an emotional blow when Amy dis-invites him to a party in order to gain the approval of her friends, and Delia attempts to befriend the school bully, Magilla.
Gesehen von 6 Usern
1x4 – The Kissing Bridge
Dr. Brown and Dr. Abbott must put their striking differences aside to educate the town of Everwood after several of their teen-aged patients are diagnosed with a sexually transmitted disease. To make sensitive matters worse, Dr. Abbott has reason to suspect that his son Bright may have been intimate with one of the patients. Meanwhile, Ephram pushes his romantic feelings aside to comfort Amy, who is distraught over not being able to go to the Fall Dance with her boyfriend, as he is still comatose.
Gesehen von 6 Usern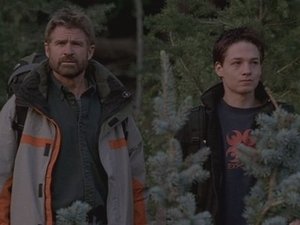 1x5 – Deer God
After a lost deer makes the Browns' backyard its new home, Andy insists on accompanying Ephram, who decides to help the animal find its way home to the wilderness. Meanwhile, Ephram finally admits to Amy that he never asked his father to consider operating on her boyfriend, Colin, who is in a coma; and Delia questions the existence of God.
Gesehen von 6 Usern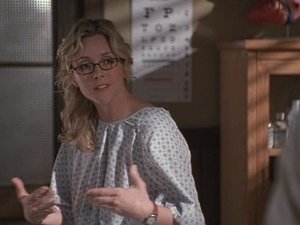 1x6 – The Doctor Is In
Amy is heartbroken and Ephram is furious when Andy decides against performing a risky operation on Amy's comatose boyfriend. Meanwhile, Delia is forbidden from playing with her only friend, Magilla, after his parents discover them playing dress up; and a traveling psychologist, Dr. Trott, creates quite a stir in the Everwood community.
Gesehen von 6 Usern
1x7 – We Hold These Truths
As Dr. Brown operates on Amy's comatose boyfriend Colin with the help of his friend and surgery partner from New York, Dr. Brian Holderman, Amy leans on Ephram for support as she awaits the outcome. Meanwhile, an emotional Bright breaks down and admits what actually happened the day of the car accident.
Gesehen von 6 Usern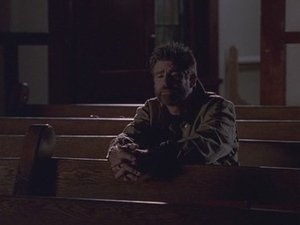 1x8 – Till Death Do Us Part
As his wedding anniversary draws near, Andy loses all hope and questions whether he will ever feel his life is worth living again. Meanwhile, Ephram and Amy share their first kiss while on a field trip; and Dr. Abbott has a panic attack when his wife Rose proposes they take salsa dancing lessons.
Gesehen von 6 Usern
1x9 – Turf Wars
Andy's parenting skills are questioned when Ephram and Delia's grandparents pay them an unexpected visit to check up on their son-in-law. Meanwhile, Ephram sneaks out of the house to see Amy who is still emotionally recovering from the aftermath of Colin's surgery.
Gesehen von 6 Usern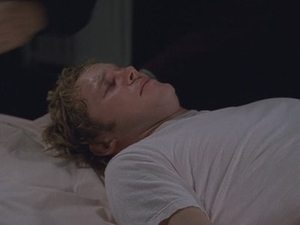 1x10 – Is There a Doctor in the House?
Delia and her grandmother throw a festive birthday party for a grumpy Edna who hates this particular day of the year, but everyone winds up snowed in for the night when a big storm hits town. In the midst of it all, Bright collapses from a burst appendix and Andy and Dr. Abbott have to improvise an operating room before the infection spreads; while Andy and Ephram let months of tension and hurt feelings explode in front of everyone with a threat of Ephram moving back to New York with his grandparents.
Gesehen von 6 Usern
1x11 – A Thanksgiving Tale
In hopes of raising his little sister Delia's spirits, Ephram does his best to recreate his mother's Thanksgiving traditions as the Brown family spends their first holiday without her. Meanwhile, in order to save a patient's life, Dr. Brown must find the man's missing brother, who is believed to live in the woods; and curmudgeonly Dr. Abbott attempts to befriend the entire town when he has a health scare and questions whether anyone would attend his funeral.
Gesehen von 6 Usern
1x12 – Vegetative State
A heartbroken Ephram finds himself the odd man out as Amy prepares for Colin's homecoming. Meanwhile, Andy and Dr. Abbott join the town in a debate over the use of medicinal marijuana after a large quantity is discovered in a deceased woman's greenhouse; and Andy provides medical guidance to Nina after her son's teacher suggests she put him on Ritalin.
Gesehen von 6 Usern
1x13 – The Price of Fame
Much to resident thespian Dr. Abbott's chagrin, Andy begrudgingly auditions and is offered the lead in Everwood's production of "The King and I." As Dr. Brown struggles with his lines, Ephram struggles with his emotions when his intense feelings for Amy are complicated by Colin's desire to be his friend.
Gesehen von 6 Usern
1x14 – Colin the Second
Although conflicted by his feelings for Amy, Ephram finds himself serving as confidante and friend to Amy's boyfriend, Colin, who continues to feel like a fish-out-of-water as he attempts to reclaim his life before the accident. Meanwhile, Andy hopes to convince Ephram to resume the piano lessons he abandoned after his mother's death; Nina's absentee husband comes home for a visit, which proves to be far from happily ever after; and in a bittersweet turn of events, Amy and Colin are nominated for Homecoming King and Queen.
Gesehen von 6 Usern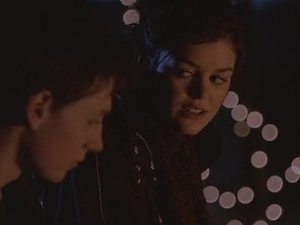 1x15 – Snow Job
On a church ski trip chaperoned by perpetual party pooper Dr. Abbott, Amy and Colin share their first kiss since the surgery; Ephram finds himself intrigued by Colin's younger sister, Laynie, who has recently returned home from boarding school; and Bright attempts to get to the next base with his girlfriend. Meanwhile, Andy hesitantly agrees to attend a singles mixer with the recently divorced Reverend Keyes.
Gesehen von 6 Usern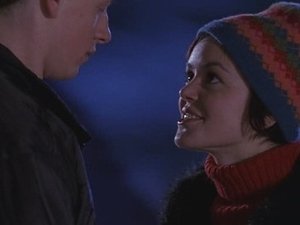 1x16 – My Funny Valentine
When traveling psychologist Dr. Gretchen Trott comes back into town, Andy is forced to confront his potentially romantic feelings for her. In other romantic entanglements, Edna and Irv have difficulty adjusting to life after his heart attack scare; Harold and his wife Rose have it out after they attend couples therapy and she suggests that he's lost that lovin' feeling; and Ephram asks Laynie out on their first date, in part to show Amy that he's moving on with his life.
Gesehen von 6 Usern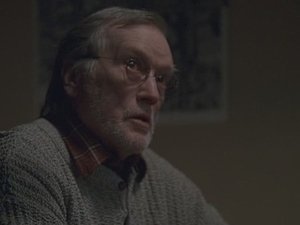 1x17 – Everwood Confidential
When Dr. Abbott's dementia-plagued, elderly godfather confesses to a murder that took place 30 years ago and reveals that Abbott's father was his accomplice, Abbott and Dr. Brown join the investigation in an attempt to find out what really happened and clear the men's names. Meanwhile, Ephram can't seem to keep Amy far from his thoughts, causing major problems in his burgeoning relationship with Laynie; and Andy and Ephram's new piano teacher butt heads over what is best for Ephram.
Gesehen von 6 Usern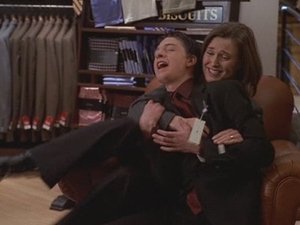 1x18 – The Unveiling
Approaching the anniversary of his mother's death, Ephram confronts a repressed memory of his father cheating on his mother, causing an even bigger rift between father and son that eventually leads to a firestorm of emotions. Meanwhile, Amy grows concerned that Colin might not be recovering as well as everyone thinks when he gets violently ill on one of their dates.
Gesehen von 6 Usern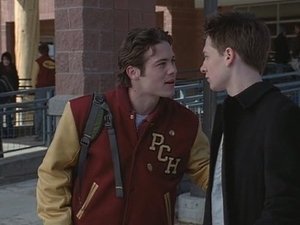 1x19 – The Miracle of Everwood
Although Amy and Bright are still living in denial regarding the state of Colin's recovery, Ephram can't ignore the bad signs any longer after he witnesses Colin freaking out and vandalizing the gym teacher's office. Meanwhile, a New York Magazine reporter pays a visit to Dr. Brown in hopes of uncovering the truth behind why the famed surgeon is still living in Everwood; and Delia decides to secretly spend the night in the Museum of History while on a school field trip.
Gesehen von 6 Usern
1x20 – Moonlight Sonata
A nervous Ephram feels the pressure of performing his first piano recital in Everwood; Dr. Brown and Dr. Abbott attempt to diagnose a man with a mysterious sleeping disorder that leaves welts on his body; and Amy pretends to want to spend time with her grandmother, Edna, in order to secretly see Colin while she's grounded.
Gesehen von 6 Usern
1x21 – Episode 20
In one of the most heartfelt and provocative episodes of this critically acclaimed drama, Dr. Andy Brown confronts important moral and professional issues when a pregnant 18 year old and her father come to him for guidance. Meanwhile, Ephram is humiliated in front of the entire school when his date for the Spring Formal ditches him at the dance to make out with her boyfriend; and Amy and Colin have a huge fight when she chooses to console Ephram against Colin's wishes.
Gesehen von 6 Usern
1x22 – Fear Itself
Resentful at being forced to accompany Andy and Irv to a remote lake cabin, Ephram takes a small boat out alone and his inexperience leads to a serious accident and a night of terror for Andy. Meanwhile, Colin and his parents must decide whether to allow Dr. Brown to perform a second dangerous surgery; and Nina confronts her husband Carl after she accidentally discovers he is having an affair.
Gesehen von 6 Usern
1x23 – Home
As the day of Colin's surgery approaches and emotions run high, Andy takes Ephram and Delia on a road trip to his old medical school to consult with his mentor, Dr. Donald Douglas. Back in Everwood, Colin kidnaps Amy and Bright in the middle of the night to surprise them with a special day of memories and hopes for the future.
Gesehen von 6 Usern
Quelle:
themoviedb.org