1x0 – Charlie's Angels
When a wealthy winegrower disappears, the three private investigators go undercover at the vineyard to track down the whereabouts of the body. If the body doesn't turn up in a certain amount of time, the inheritance will be presented to the man's second wife, Rachel, instead of his long-lost daughter, Janet.
Gesehen von 1 User
1x1 – Das Geheimnis im Sumpf
An investigation to determine whether sabotage was behind the death of a race car driver finds Sabrina behind the wheel in a dangerous, high stakes race, Jill and Bosley posing as traveling preachers and Kelly getting in good with their lead suspect.
Gesehen von 1 User
1x2 – Tritt auf die Tube, Sabrina!
The Angels head to Mexico to infiltrate a heroin smuggling ring & unearth the identity of a mysterious smuggler known as Escobar; Sabrina poses as a stewardess, Jill as a swimming coach and Kelly as a vacationing schoolmarm.
Gesehen von 1 User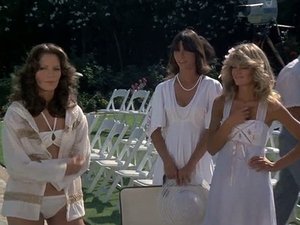 1x3 – Krieg der Syndikate
Dana Cameron, a fashion model who bears an uncanny resemblance to Kelly, falls victim to the so called 'Rag-doll Strangler'. Kelly and Jill join the St. Clair Model Agency and Sabrina cons herself into a job as a photo stylist. Each time they think they suspect someone of being the killer, the strangler strikes again, leaving the suspect with an alibi (usually one of the Angels themselves).
Gesehen von 1 User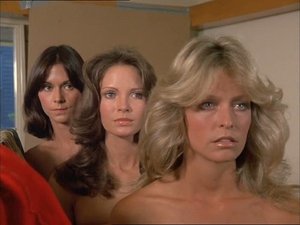 1x4 – Puppenspiele
The Angels are hired by a young woman to find out what happened to her sister who was an inmate at a women's prison. They decide to go undercover at the prison to find out what happened to her and they eventually find out that the local sheriff who runs the prison has been forcing the inmates into prostitution.
Gesehen von 1 User
1x5 – Engel in Ketten
A series of attempts on the Angels' lives lead them to seek refuge in Charles Townsend's palatial home (where Bosley has already removed any evidence of Charlie's appearance). However, the three girls discover just in time to save their boss's life that he is the true target - allowing Charlie to once again slip away into obscurity.
Gesehen von 1 User
1x6 – An die falsche Adresse
The Angels investigate the death of a young reporter named Brooke Anderson, who had written a manuscript containing evidence of a major scandal going on at the Moonshadow resort. Jill poses as a tennis instructor, Kelly a fashion photographer and Sabrina as a fashion designer. Bosley is supposed to be her model, only his wife packed the wrong kind of shoes to go with his tux.
Gesehen von 1 User
1x7 – Mord-Hotel exklusiv
A young autistic boy named Skip that Kelly has been acting as a volunteer big sister to finds a gun and accidentally shoots her with it. He then panics and runs away. Sabrina and Jill try to find the boy, who is collecting various items that he thinks will awaken Kelly. Also on the boy's trail are a pair of killers who think that Skip might have witnessed their crime.
Gesehen von 1 User
1x8 – Tatort: Geisterbahn
Two Centerfolds from Tony Mann's Feline Club have been killed, so the Angels are called in to investigate. Jill draws the short straw (or pencil to be more precise) and gets to be a Feline cocktail waitress. Kelly joins the club as a singer (although she does in fact lip-sync) while Sabrina poses as Mann's latest flame (even though he usually only dates women under twenty).
Gesehen von 1 User
1x9 – Der Killer mit der Schere
The Angels go green when they slip on fatigues and fall in at boot camp at Fort Jameson to uncover the killer of WAC recruit Mary Jo Walker.
Gesehen von 1 User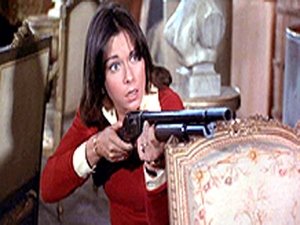 1x10 – Drei Engel treffen ins Schwarze
Spunky Maggie Cunningham hires the Angels to find her son Clifton, but the routine missing person's case turns out to be only the tip of an iceberg involving prostitution, smuggling and murder.
Gesehen von 1 User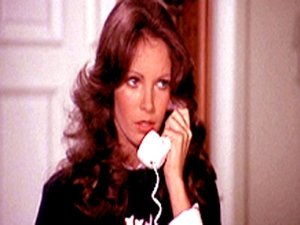 1x11 – Der Frosch und die Diamanten
After incurring pressure from her insurance agency, wealthy widow Grace Rodeheaver hires the Angels to investigate her case of jewelry missing, and upon discovering that she consults with a medium to handle her affairs, Kelly unwittingly offers damning information.
Gesehen von 1 User
1x12 – Engel in Hypnose
After Roller Derby champ Karen Jason is killed in a competition, her sister Barbara hires the Angels to investigate, believing the death was intentional. The girls go undercover as a journalist, insurance investigator & a team member.
Gesehen von 1 User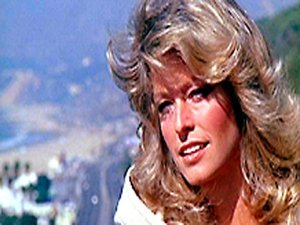 1x13 – Der Tod auf Rollen
The Angels are assigned to stop Jericho, an assassin systematically murdering the aging members of a World War II intelligence unit. Jill is the bait to lure him into the open, but will she be compromised by his continental charm?
Gesehen von 1 User
1x14 – Der Killer mit der Katze
The Angels lay an elaborate trap for compulsive high stakes gambler Roy David, who bets with stolen money.
Gesehen von 1 User
1x15 – Pleite eines Gauners
Charlie gives the girls three days off with pay as a reward for their hard work. But the Angels put their vacation on hold due to the kidnapping of a politician that Sabrina idolizes.
Gesehen von 1 User
1x16 – Der Doppelgänger
A film laboratory is the target of an arson attempt, but the victim Marvin Goldman is reluctant to disclose details that the Angels need to discover who is behind it and why. The cover-up could cost Jill her life.
Gesehen von 1 User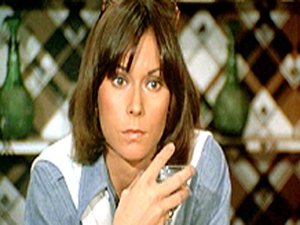 1x17 – Das stand nicht im Drehbuch
The Angels investigate Cass Harper, who hires girls for a Las Vegas nightclub chorus line as a front for a prostitution ring, & he lures them by saying his clients are extremely wealthy & may be looking for marriage.
Gesehen von 1 User
1x18 – Erpressung in Las Vegas
The Angels & Bosley work undercover at a mental health facility as student nurses, a magazine writer & a patient to investigate a suspicious death, & they learn that someone of high rank at the facility could be charged with malpractice.
Gesehen von 1 User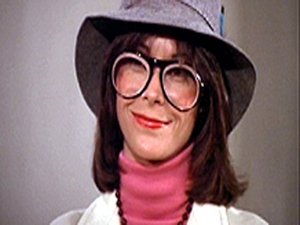 1x19 – Operation Bosley
The Angels are assigned to break up a blackmail scheme operating out of a dance studio. Jill secures a spot teaching disco dancing to seniors while Kelly poses as a 'hard-boiled' private eye and Sabrina as a wealthy but socially inept ingénue interested in dancing lessons.
Gesehen von 1 User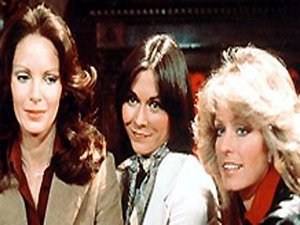 1x20 – Traue keinem Gigolo
Aging actress Gloria Gibson, who is staging a comeback, is the target of a "gaslight number" intended to drive her insane. The Angels go undercover at the movie studio to protect their client and squash the plot against her.
Gesehen von 1 User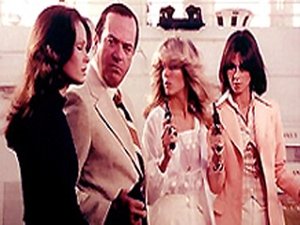 1x21 – Das Comeback der Gloria Gibson
The Angels & Bosley work together on a case involving a series of supposed accidental deaths taking place aboard a luxury cruise ship, & when they discover who is responsible for the deaths, the situation becomes explosive.
Gesehen von 1 User
1x22 – Drei Engel auf See
Suspecting corruption on the vice squad, the Angels go undercover to rout out the rotten cops. Jill poses as a masseuse, Sabrina as a transferred vice officer and Kelly returns to the Police Academy.
Gesehen von 1 User
Quelle:
themoviedb.com